We integrate data infrastructure solutions for big data and fast data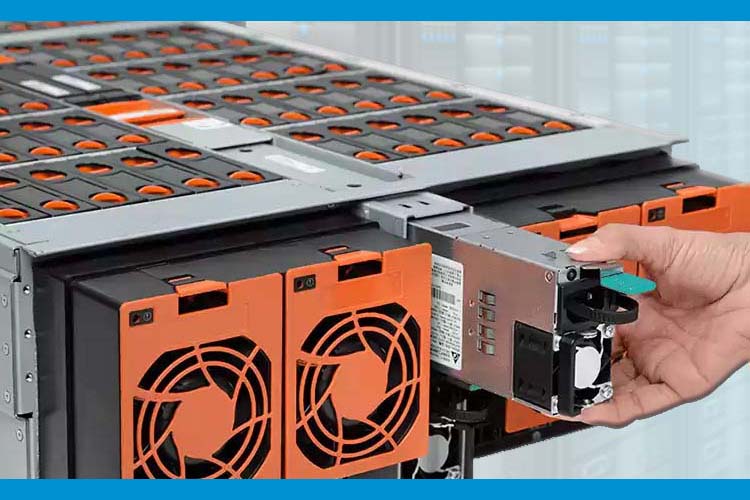 Data Infrastructure
Our on-premises data infrastructure solutions include the latest storage hardware and software: high-performance NVMe devices, enterprise SSD, high-capacity HDD, tape, object and cloud. From a few terabytes of flash to multi-petabye scale-up and scale-out high-performance file systems.
ASK A QUESTION
Configuring on-premises storage solutions for big data and fast data projects
Bulk capacity file storage (NAS)

For tier two file storage requirements, we configure our Network Attached Storage (NAS) solutions with high-capacity disk drives, and optional SSD for cache or tiering. Most appliances come with enterprise-grade data management features as standard. We also build custom-design software-defined scale-up ZFS-based NAS solutions.

High-capacity block storage (SAN)

We can help you to select the most appropriate block storage solution for high-capacity workloads, without compromising on reliability, availability or performance. We assemble very affordable SAN-array storage systems for high-density and high-capacity bulk block storage projects. All solutions can scale-up into multiple petabytes.

Object (Private cloud storage)

We build S3-compliant private-cloud storage platforms for organisations that want to deploy their own cloud storage target. Our platforms use high-density JBODs, storage servers and tape libraries, combined with open-source and proprietary software. Deployed on our customers premises or in our data centre, they are used for cold workflows like backup & archive.
High-performance storage

For more performant requirements, our software-defined scale-out and scale-up NAS clusters are configured with NVMe, and utilise open-source and proprietary file systems. Our solutions include support for NVMeoF and are designed and configured to deliver extremely high levels of performance, sized for your workflow and environment.

Petabyte-scale storage

By consolidating capacity into high-density servers, or storage enclosures, you will be able to store more of your data on less hardware. Our solutions scale-up and out into 10s of petabytes, support any protocol and can be configured to deliver the amount of throughput and performance you need.

JBOD and JBOF

We provide a range of JBOD and JBOF device expansion enclosures for software-defined, scale-out and scale-up projects, or disaggregation of storage capacity from compute. Our JBODs offer bulk storage capacity, and our custom designed JBOFs feature the latest NVMe capacities and leading leading levels of reliability and low acquisition costs.
Large-scale archival of digital objects for long-term preservation
"Our procurement was conducted using the procedures appropriate for a UK Government body. After careful consideration of the sixteen responses that we received we awarded the tender to VSPL, who proposed a solution using JetStor disk arrays."