JetStor 812X SAN Array
A scalable 2U, 12-bay SAN array supporting up to 32Gb Fibre Channel and 25GbE iSCSI. We will custom configure with your choice of high-capacity HDD and high-performance SSD. It provides seamless scalability, advanced data management features and enterprise-class availability. Each JetStor SAN array is configured to order with the exact capacity and performance you require so if you're not sure what you need, our experienced storage engineering team will discuss options with you.
Downloads
Enquire about this product
Curious about the price?
Configured with:

Single
or
Dual-Active
(Active/Active) controllers

Interface options:

10GbE iSCSI (RJ45)
10GbE iSCSI (SFP+)
25Gb iSCSI (SFP28)
16Gb/32Gb FC (SFP+)

Scalable

Up to 7.56PB with 18TB HDD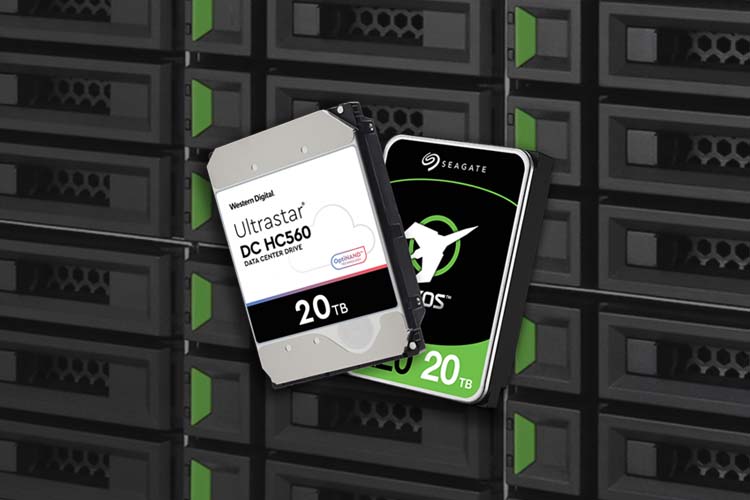 The SAN for high-capacity block storage requirements
JetStor systems are ideally suited to high-capacity storage projects, and have been extensively deployed throughout Europe to support large capacity tier 2 workloads requiring high-density, high-performance and reliability. Typical use cases include supporting dense virtual machine estates to backup, archiving, audio & video streaming, imaging and large-scale CCTV projects.
Get enterprise-level data management as standard
JetStor 812X SAN Array provides comprehensive storage functionality, delivering enterprise-level features in a mid-range priced system. Featuring intelligent SSD caching and auto-tiering; automated storage space management and standard data-protection features including snapshots, clones, and remote replication.
Array Roaming

Array Roaming feature gives administrators the ability to move a complete raid set to another system without losing RAID configuration and data on that RAID group.

Redundant Image

Redundant flash image provides an extra layer of protection against the firmware image corruption. If the primary firmware of the RAID controller becomes corrupted, the secondary firmware image will automatically be used.

RAID Support

Controller provides support for RAID level 0, 1, 0+1, 3, 5, 6, 10, 30, 50, 60, JBOD, Global Hot Spare Disk, Auto Rebuild.

Controller Cache

Up to 128GB of DDR4 ECC SDRAM-based data cache per controller.

SAS Backplane

Intelligent SAS backplane design (using no cables) allows hot-swapping of drive canisters, power supplies and fans for increased reliability, lower cost, and ease of maintenance.

Advanced Data Management

Support for manual and scheduled snapshots, volume cloning, replication and thin provisioning.

Auto-tiering

Up to five automated tiering policies ensures that data is served with an appropriate level of performance, depending on access patterns, ensuring optimal use of all storage tiers.

GUI Management

Built-in Ethernet management port provides easy access to the web-based GUI RAID Manager for configuration, management, and monitoring functions. E-mail event notification is built-in.

RAID Integrity

Scheduled on-line parity consistency verification feature insures RAID set integrity.

4,096 LUNs

Up to 4,096 addressable LUNs.

Capacity Expansion

Capacity expansion through JBOD disk expansion enclosures.
How do we add value?
Solution design

We take an agnostic approach to IT infrastructure solution design, creating solutions unique to operational situations and in compliance with your overarching IT strategy.

Configuration and installation

We'll assemble, pre-configure and test your system prior to shipping to site. It will arrive ready for our professional installers to quickly rackmount, before completing set-up and handover.

Support

Support packages range from standard next business day telephone, e-mail and web support with advance parts replacements, through to engineer on-site, and 24x7 4hr response.